About WWES - Best Study Abroad Consultancy Services
Worldwide Education Services: Your Guide to World-Class Global Education & Career! Do you dream of pursuing higher studies from a leading global institution? If you are confused about the path of education or career you should go for, then Worldwide Education Services is here to help you out with best study abroad consultancy services. Worldwide Education Services is a renowned global education and career service provider that aims at helping out the aspiring minds to achieve their dreams. Worldwide Education Services strives towards offering a wide array of international educational options. It offers global-level innovative programmes and counseling sessions that are blended with in-depth industry knowledge and vast experience to shape the career of the young lives. For more details attend Free counseling for Study Abroad at WWES.
Inquire Today!
There is something for everyone offered by the Worldwide Education Services. The high schools students can hone their skills and educational expertise to enhance the academic profile. Worldwide Education Services helps them with the best study abroad consultancy services to get admission into the leading global universities and educational institutes of their choice.
Give us a Call: +91 96381 89589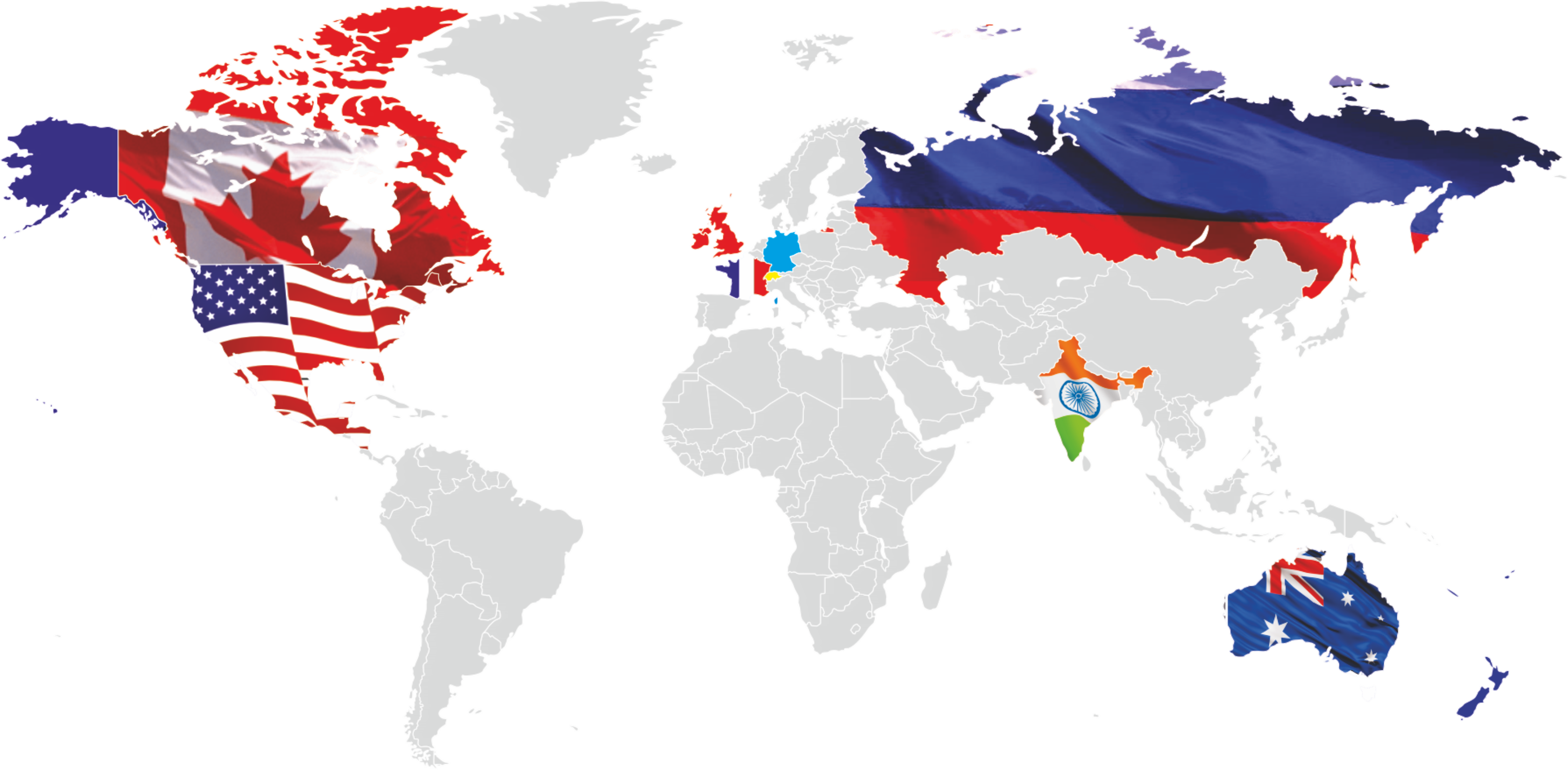 What our Students are saying
Jigar Sir.... I am so happy and grateful to you. It is you who helped me make my dream come true. Before joining Worldwide I was confused and apprehensive about whether I would ever study abroad but your confidence in me made it possible. Your guidance, support, personal attention and friendly advices helped me through this amazing experience with ease.My mom too highly appreciates your involvement and keeps saying that it was a right decision to join WORLDWIDE. Also, I would like to thank Komal Ma'am and Kinjal Ma'am for their support and encouragement.
Hi. I am Vikasray Patel. I am going to the University of South Australia, Adelaide. WORLDWIDE has guided me through my admissions process.The financial documents which are always a tricky set to be handled were prepared with such ease, thanks to WORLDWIDE and Jigar Sir's guidance. They not just help me for the admission and visa application but also post visa approval preparations. It ranged what all I would need to carry along with me since this is my first trip out alone and as a student.
Joining WORLDWIDE happens to be one of the best decisions of my life! The counseling sessions never seemed like a burden. Cheers to these counselors who became family!
Got New Zealand Student Visa within 2 to 3 months with the guidance of WWES. Thank you for support from Whole Team
WORLDWIDE TEAM, you people made the application process so simple, that we hardly had to worry about anything. The amazing journey from COUNSELORS to FRIENDS is worth remembering. Cheers to you people!
A journey which begins with giving exam like IELTS and ends with getting your visa approved can be a really tough one. But everything turns good and comes together at the end when a good guide is there with you at every moment backing you up and being there for you.
I can't believe that I am studying in Australia with no IELTS. Their service is fast, easy, and extremely convenient. Thank you WORLDWIDE for opening new doors for me with my whole family in Australia"
I was fortunate enough to walk straight up to Worldwide and get everything done under one roof. In a few minutes I was convinced that I am in good hands. Thanks Jigar Sir & Team.
WORLDWIDE has been a great help right from deciding colleges, to filling applications, deciding between admits and finally the visa process! Thanks a lot for all the support!
When I had just enrolled in WORLDWIDE, I was very nervous about the whole process for M.S. application. I had heard that it is very strenuous and backbreaking. But I was proved wrong. Komal Mam helped me throughout the process and I never felt the pressure on me. They were always available to solve even the smallest and the silliest of my doubts at any time of the day.Thank you all for making time from your lunch time, coz I could visit the office only during my lunch time from work.
A big thank you to all of you!! I must say that all of you have been very kind and helpful. Right from application to document preparation to the scary visa process.
I engaged WWES after considering two other Visa Consultants , I found WWES to be the best. one of my relative gave reference of WWES and started new process from University offer letter to Visa and in very short time i got the visa. Specially Thanks to Komal Mam & Jigar sir.
In very short span of time WWES made all the procedure of Australia student visa from selecting the University to Visa stamp on my passport, they guide me in every step. Thank you so much WWES Team specially Komal Mam & Jigar Sir.
In very short span of time WWES made all the procedure of Australia student visa from selecting the University to Visa stamp on my passport, they guide me in every step. Thank you so much WWES Team specially Komal Mam & Jigar Sir.
I am too much thankful to WWES. You have made my dream come true of Study in Canada.
My experience has been very good with WWES and good information was provided at each stage of my overseas education plan
I am really grateful to Kinjal madam and WWES. They helped me in getting admission in Portsmouth University in UK. I willreferre many friends of mine to WWES, as they provide genuine advice and expert opinion related to foreign education
I did waste a lot of time for the searching best overseas student Consultancy of Australia and I was pretty much behind my schedule, WWES helped me save one precious year by instantaneously getting me an admission to an institute and the course of my Relevant. As well as getting me a visa in time. I wish them all the very best. Thank you for whole support during process.
Chiranjiv Acharya
Australia
I take great pleasure to thank WWES and especially my counselor. She helped me in my quest of guiding me to the right path. Not only helping me in making right choice but also ushered me opting what was right for me personally. The journey of selection and then the process of following with the international protocols is quite difficult, however with her deft knowledge I was able to make right choices to cater my requirements and achieve my goal!!! Wish you all the greatness in your endeavors.
I have always wanted big in my life. Getting in world class institution was something on top of my "Things to-do" list. WWES made it very convenient and shaped a new exciting phase in my life towards high success.
I would like to give special thanks to counselor & whole Team of WWES for helping, supporting and guiding me during the process. I am glad that counselor helped and attended my several calls. The support not only helped secure admission in Institute but several other tedious processes which we have to go through for NZ Institutes admissions. I finally got my "VISA". Thank you again for all your support.
My search for education in USA came to an end with the help of WWES. Ever since it was just smooth sailing. The people were courteous and went out of their way to help me. The processing was fast and formalities simple.
Thank you for all the efforts and support and for making my dream come true! It would have not been possible without WWES!!
Jigar Sir, more than anything your POSITIVITY is what helped methroughout my "overseas education" journey! I know the process was tedious with lots of ups and downs with my KTs and late replies from universities and not to forget innumerable doubts and phone calls I had given you late night and your prompt replies.And also thank you for 7000AUD Semester Scholarship with 26 Backlogs. Continue to exude the same positivity always. Komal,Kinjal, Axita thank you for everything.
My mentor guided me for admissions in Canada; she had a very helpful and cordial approach. I was confused earlier but she gave me enough choices according to my desired interest and profilewith Overall 6 not less than 5.5.
I am going to Australia. I would highly recommend WORLDWIDE and Mr. JIGAR PATEL for anyone who wants to pursue further studies in Australia. They have given me the best guidance in terms of writing my SOP's, Visa application and preparation. I would like to thank jigar Sir for helping me through this very important step towards a bright future.