Career Options for 12th Pass Students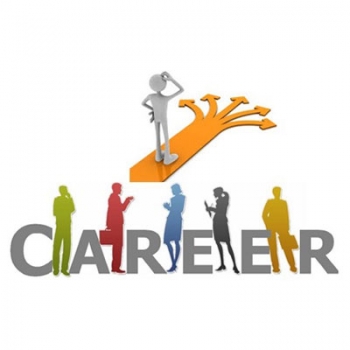 Results of 12th are already out and most of you might be looking for a college to continue your further education. Many of you need proper guidance to choose the right college and the right course. Depends on the stream you can choose your courses after completion of 10+2. For science students you could choose a career in medical or engineering, for commerce student you could choose B.com or any degree program, and for Arts students, it would be great to choose B.A. Also, you can choose courses for
study in abroad
.

Here are some guidelines as per the Best IELTS Training Consultant in Ahmedabad to choose a career after completion of 12th,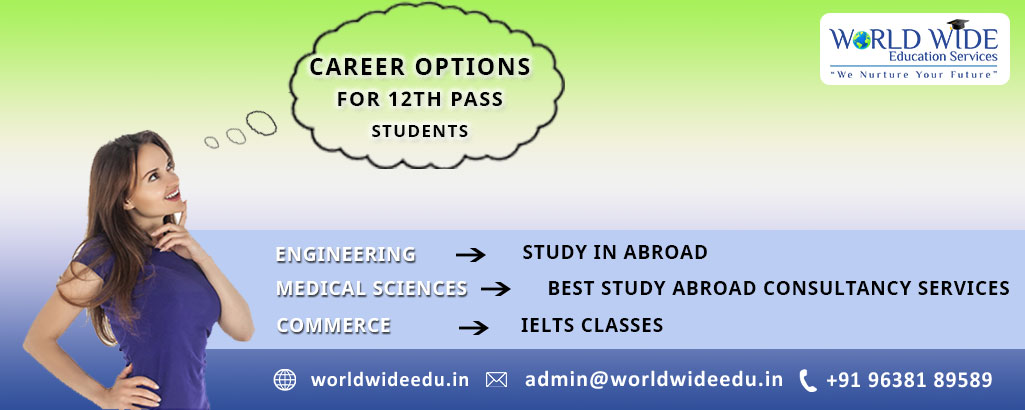 Engineering
This is one of the most popular options for the student after 12th. This course is for every candidate who has taken a science stream with PCM subjects. Most of the engineering courses require one to appear for different entrance exams to seek admission. To know more about the entrance exams to get admission in top engineering college one can contact the best study abroad consultancy services provider.
There is a wide range of courses available to the science students such as electrical, computer science, mechanical, civil and biotechnology are some of the most preferred engineering streams. Also here are some of the other relatively new fields like that of petrochemical, nanotechnology, textile, marine engineering, etc also offer some exciting career choices upon graduation. Also, you can choose to study in abroad to pursue any of those courses.
Medical Sciences
After engineering, this is the most preferred option for science stream students. Students of PCB or Physics, Chemistry and Biology can opt for medical science courses such as MBBS, if your dream is to be a doctor. Also, the student can choose a pharmacy, agricultural sciences, and zoology studies too. Also as per the best study abroad consultancy services provider science stream students can choose courses like physiotherapy, nutrition, and dietetics, etc.
Commerce
For commerce stream students this Chartered Accountancy is one of the most popular course after 12th. Under this course, it covers all the topics on taxation, financial transactions through auditing with the practical training. Also, you can choose Bachelors in Business Management (BBA), B.Com (H), Economics (H), B.Com, CS, Law, Bachelors in Travel and Tourism, etc.   students can continue all that courses in abroad after the appearing English entrance exam like IELTS from IELTS classes in Ahmedabad.
For any doubt related career options after 12th, you can contact WWES – WorldWide Education Service – the best study abroad consultancy services provider. Here you can also get all the answers related to IELTS, TOEFL exams. To know more you can visit our IELTS classes in Ahmedabad or contact us 9638189589