Worldwide Education Services – Why Number 1 IELTS Training Consultant in Ahmedabad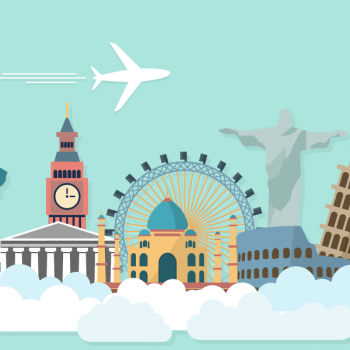 Looking for the Top IELTS Coaching Classes in Ahmedabad? Worldwide Education Services is one of the best IELTS Training Consultant in Ahmedabad, we assist aspires who desire to study in abroad to enhance their future. WWES – Worldwide Education Services provides the best coaching in IELTS, TOEFL, GMAT, GRE, PTE, OET examinations. Also, we provide the Best Visa Counseling Service in Ahmedabad. If you're willing to migrate to countries like Canada and Australia we provide professional guidance too. As we work with the people from almost every country on earth, you get the best solution which combines the global strength with local knowledge.
Some of the unique features which make WWES one of the Top IELTS Coaching Classes in Ahmedabad are,
One-on-One workshop for weak students

Small batch workshop to solve doubts ad to focus on weak students

Experienced and Certified Faculties

Free spot admission

Free take away of reference materials

Expert student visa counseling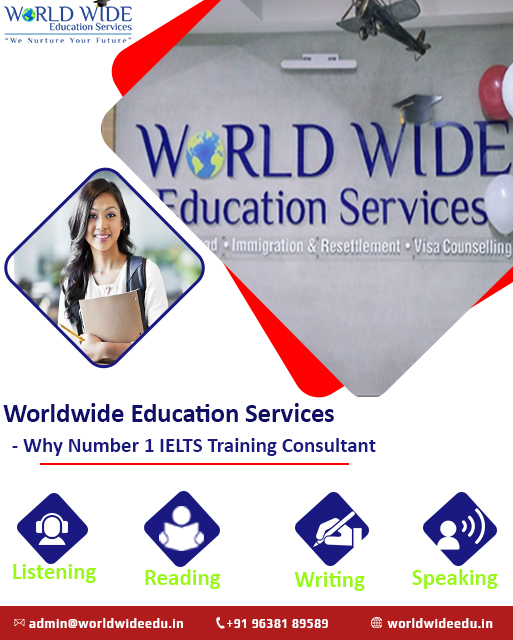 Choosing IELTS given you more options enhance your future. If you're planning for higher studies than IELTS is mandatory. Also for people who want to migrate to countries like USA, Canada, Australia, UK, and New Zealand on a permanent basis. IELTS is accepted by more than 10,000 organizations in over 145 countries which includes schools, training colleges, universities, private institutes, Professional and industry bodies, Companies and Employers and much more.
The IELTS examination includes four parts
Listening: 30 minutes
Reading: 60 minutes
Writing: 60 minutes
Speaking: 11-14 minutes
Overall it takes 2 hours and 45 minutes.
The reading, writing, and listening tests are held on the same day. On the other side, the speaking test held on before or after the day of other examinations.
To get the Best IELTS Training Consultant in Ahmedabad contact WWES-Worldwide Education Services. You can call them for more details, call on